Summer Breeze Farms offers roll-off dumpsters that can be filled with most materials from brush to concrete to general trash
Our dumpsters are perfectly suited for cleaning up homes and garages. And they are also appropriate for large renovation and construction projects. Our roll-off dumpsters are ideal for contractors wanting to make a good impression by keeping things neat and orderly and also reducing the risk of an injury due to a messy construction site.
Our Booking Process is Simple
All you have to do is call and order a dumpster from our dispatcher team. By simply giving us your name, address, and contact information, we can set up a time and day for delivery.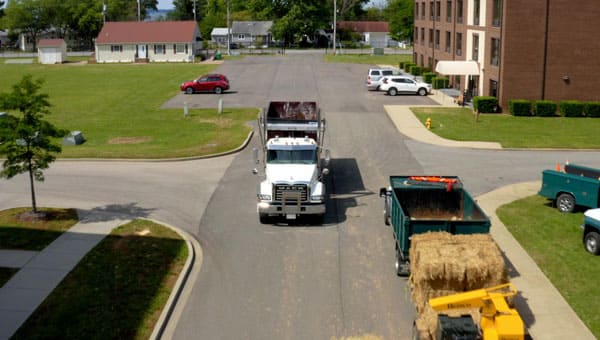 Once verified, your driver will be assigned a delivery time slot. Although we do not overload our delivery and pickups, we do understand that sometimes things are an emergency. The advantage you have with ordering from Summer Breeze Farms is that our large fleet allows us to accommodate many people at once, and different special circumstances, to have a dumpster there when you need it.
All of our trucks are equipped with wood blocks that are placed underneath the steel wheels to prevent damage to the asphalt or concrete underneath. And, when compared with other dumpster companies, we offer more tonnage per than any of our competitors.
Our biggest perk, according to the customers we serve, is our timeliness and customer service.